Hello!
I've been excited all week to scan a few things at school, as I am currently scanner-less, and to finally start up my animation blog! Of course once I do, I have no idea what to say. So I'm just going to jump in right away. It works for getting used to cold water, it must work for blogging. Right?
So to start, I'm giving you... most of my Animation Admission Portfolio! There are a couple pieces I still need to scan in.
Character design and turn around: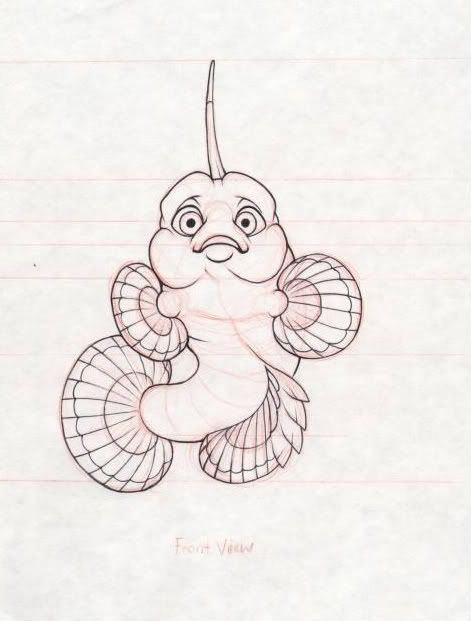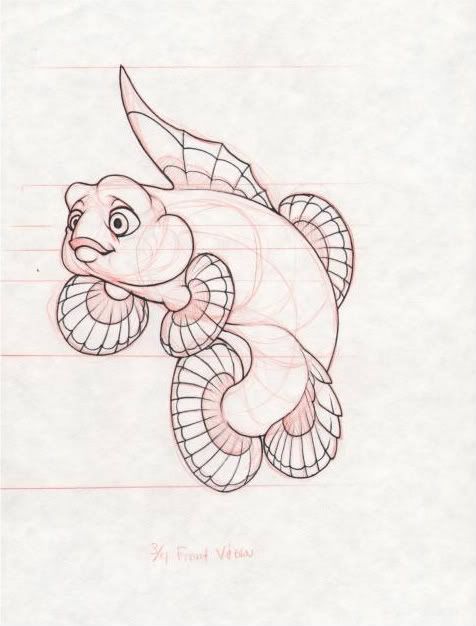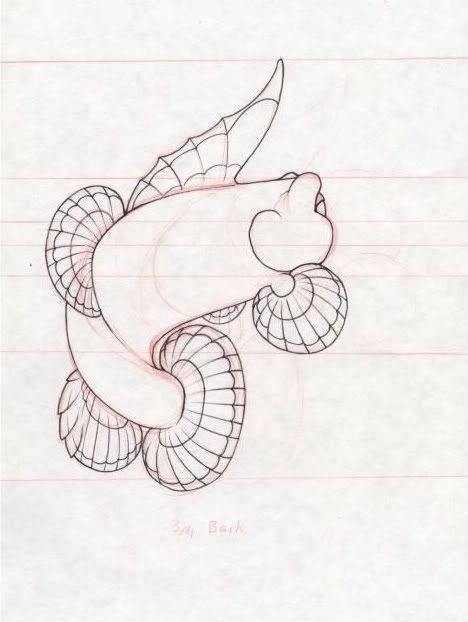 I've always loved fish keeping and aquariums, so I knew I wanted to do a fish character. This particular guy is a Mandarin Dragonet, an expressive, colourful, goby-like species that I absolutely adore. But, as it turns out, fish are difficult to turn into a character. And it's particularly difficult to get them into good action poses, as you can see in my two action poses: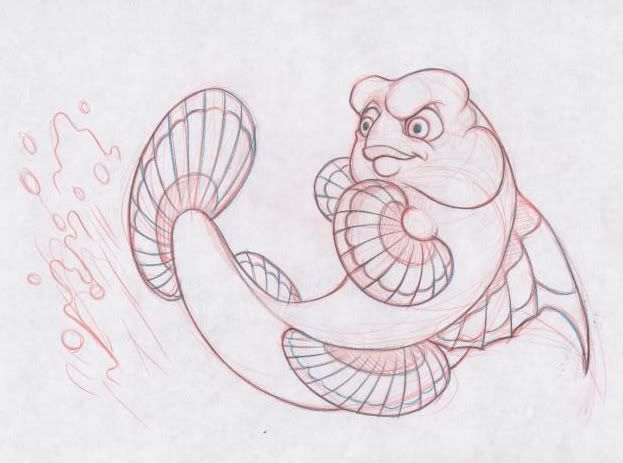 Next up is the storyboard. I decided to go with the boy character, simply because I liked his design better. I did make one big mistake with my storyboards, and that was to treat all four as one 'scene', focusing on keeping the character and box consistent in each page rather than creating a variety of 'shots'.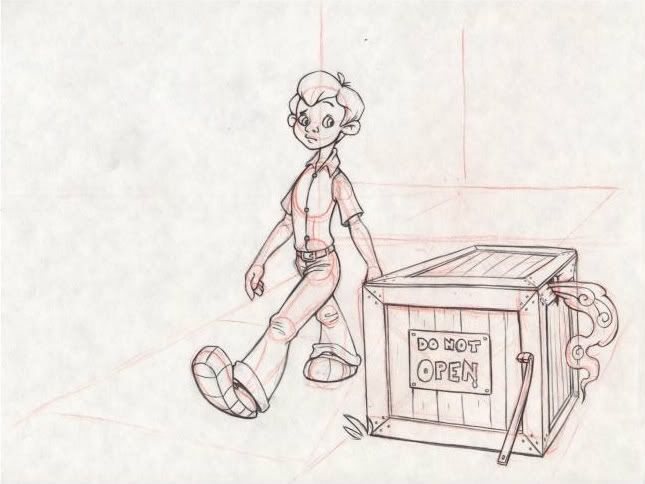 Four Objects:
For those interested, the creatures now living in and on the objects are coraline algae, zoanthids (a type of soft coral polyp), some hair algae, two feather dusters, a hermit crab and one little goby.
Two room views: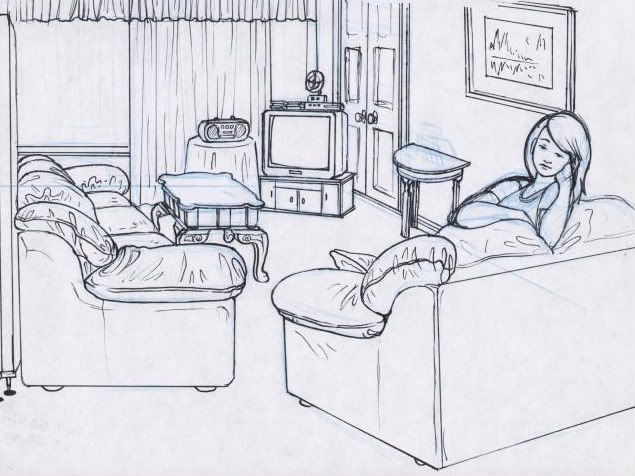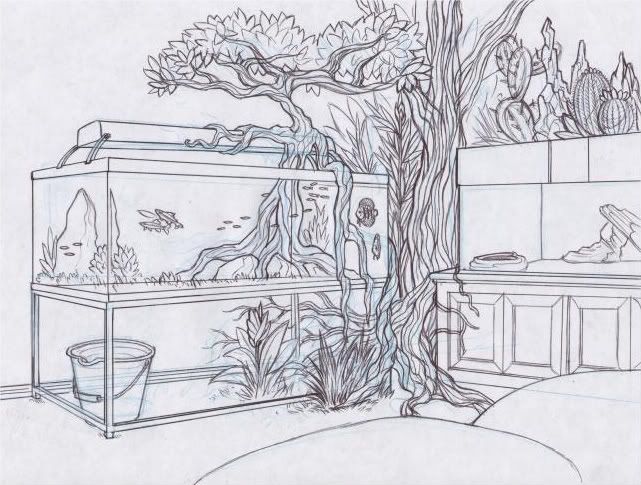 I was very dissatisfied with both of these, and I thought they were my weakest pieces. Though I got most of my stuff done months in advance, these two were the ones I was up at the last minute finishing. The figure on the couch in particular I am unhappy with.
Hand studies: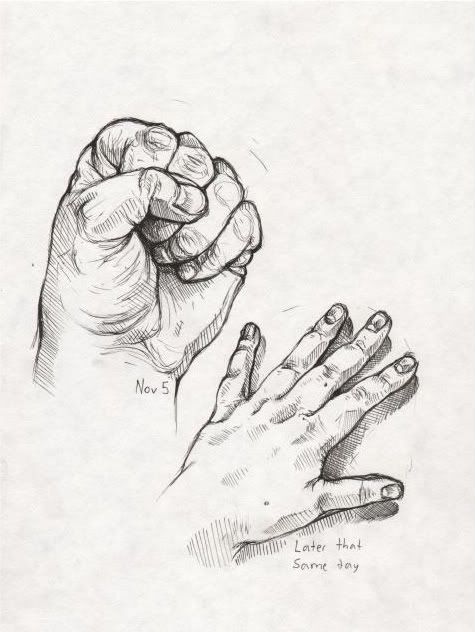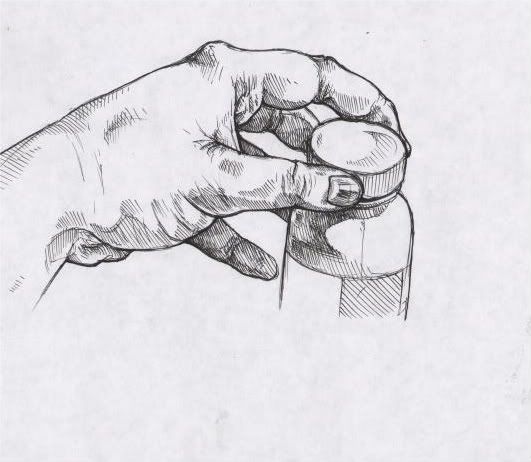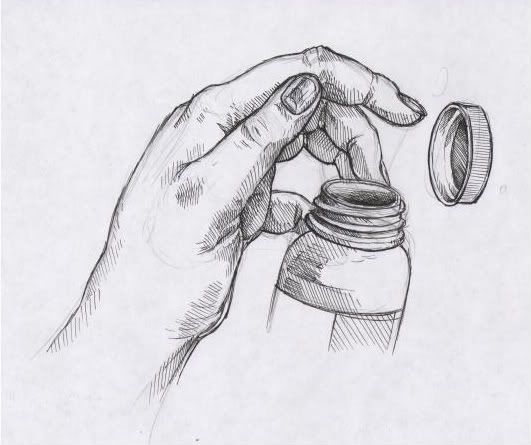 Life Drawing:
These are scans of photos of large drawings that I had to leave back in Edmonton (what with them being large and all). So they do look a little wonky.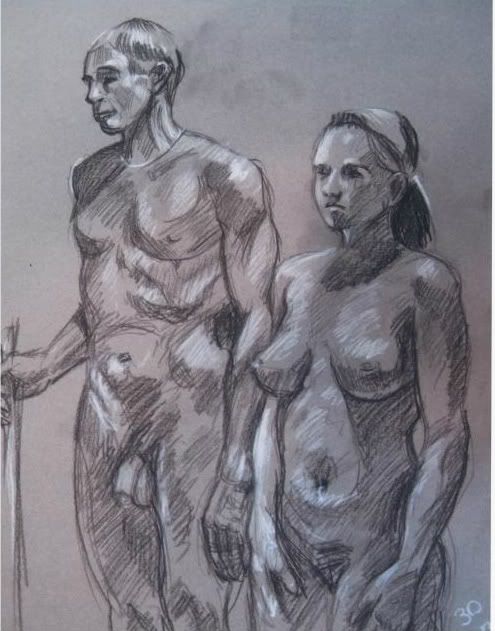 Two animal drawings from life: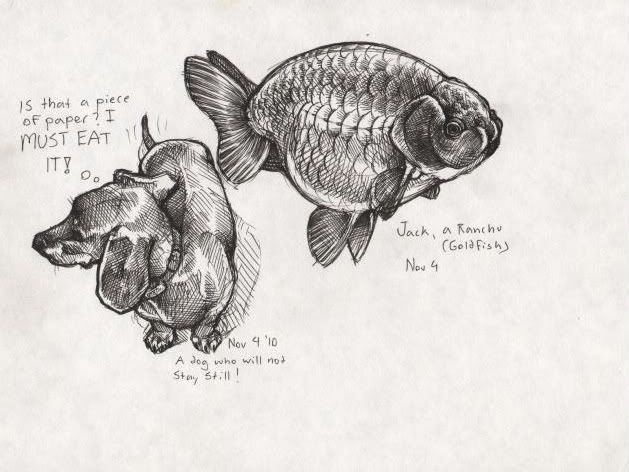 And finally, a couple personal pieces: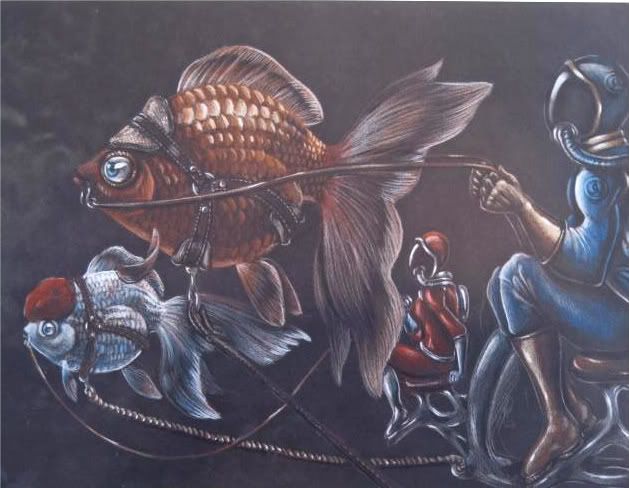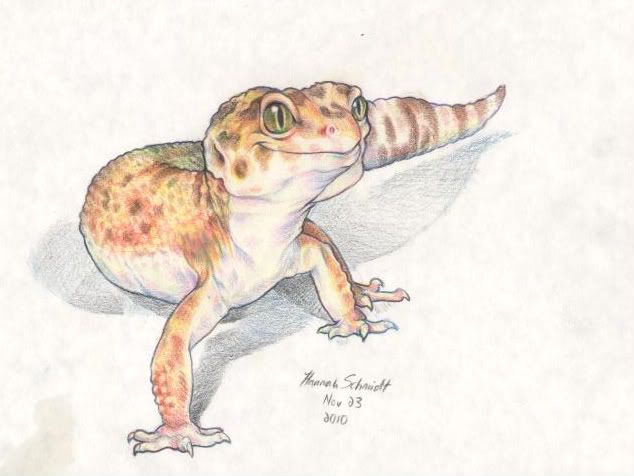 That should do it for my first post! I will be posting more once I can get to the school scanners. And finally, a huge thanks to Alison Chan for helping me start up this blog and transfer my scans from the school computers!
TTFN,
Hannah Schmidt