So I've finally gotten around to compiling some photos of my many, many life drawings into easy to digest thingies. I'm just going to say this right off the bat: figure drawing is not my strongest area. All of these were from this past year of animation.
So we've got some 30 seconds and 1 minute's...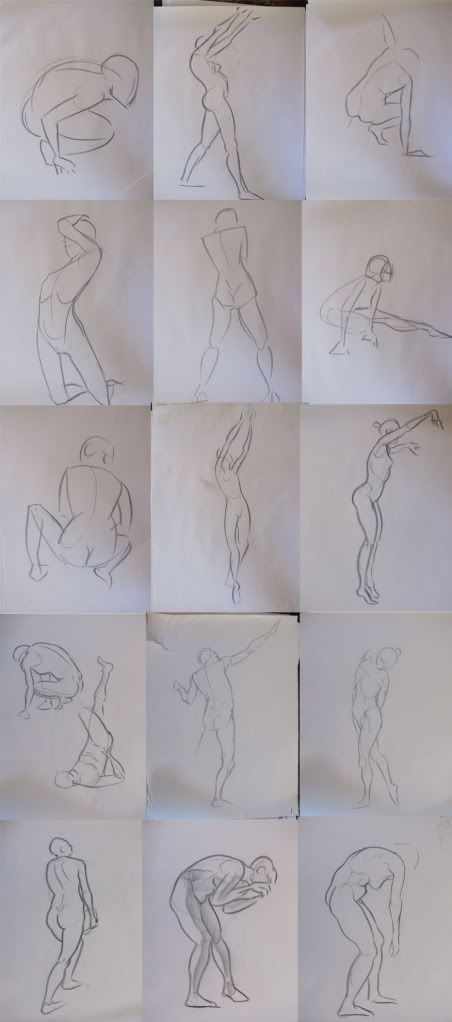 3 minutes.. (oh dear, why are there so many three's?)

5 minutes: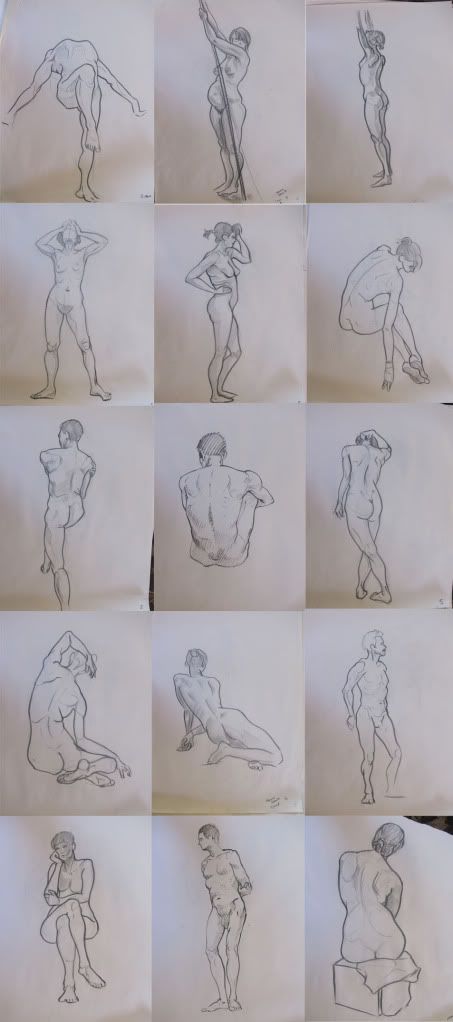 And finally some random things I did in the life drawing breaks. Or when I was supposed to be life drawing. Bwahaha.